Il mitico Alessandro Bottero (BotMan per gli amici) editore e factotum della Bottero Edizioni, qualche tempo fa mi ha commissionato una copertina per una speciale che la sua casa editrice dedichera' alla figura di HP Lovecraft.
Durante la preparazione della copertina, ho pensato di chiedere al grande Anders Lazaret (qui di fianco il link) di colorarla. Tutto cio' per la semplice ragione che fin dalle mie prime scorribande nel mondo dei blog sono rimasta affascinata dalla sua bravura, e ho cosi' colto l'occasione per poter lavorare con lui.
Un grazie anche a Filippo Conte per l'idea.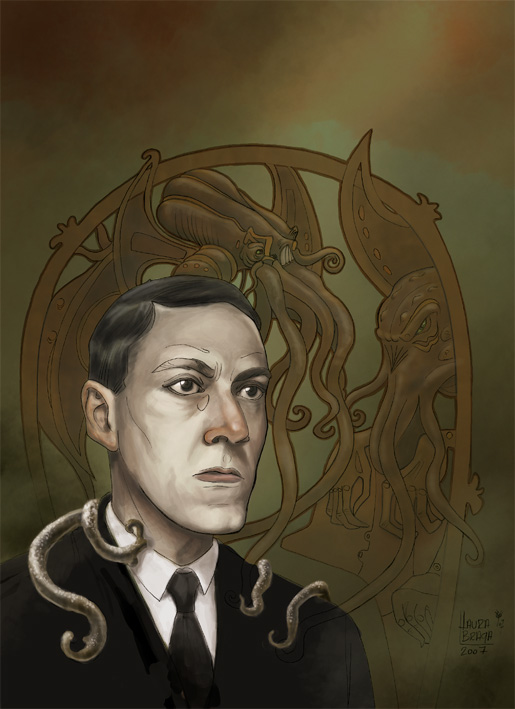 Mighty Alessandro Bottero (aka The BotMan), editor of Bottero Edizioni, some time ago asked me to do a Cover for a special project about HP Lovecraft he is going to publish.
During the realization of this cover i thought to ask at Anders Lazaret (the link is on the right) to do the colors.
And i made this for one reason: i think he is a great illustrator, and i wanted to do something with him.
I want to thank also Filippo Conte for the inspiration.