Dato che momentaneamente il mio sito web è off-line ho deciso di ripescare e postare qui un paio di tavole alle quali sono particolarmente legata risalenti al periodo in cui frequentavo l'Accademia Disney (2002).
La prima riguarda il mondo dei paperi, mentre la seconda le Witch…quanto tempo è passato!!
Since my website is temporarily off-line I decided to pick and post here some pages which are particularly significant to me dating back to when I attended the Disney Academy (2002).
The first relates to the world of Ducks, and the others to Witch … quite a long time ago!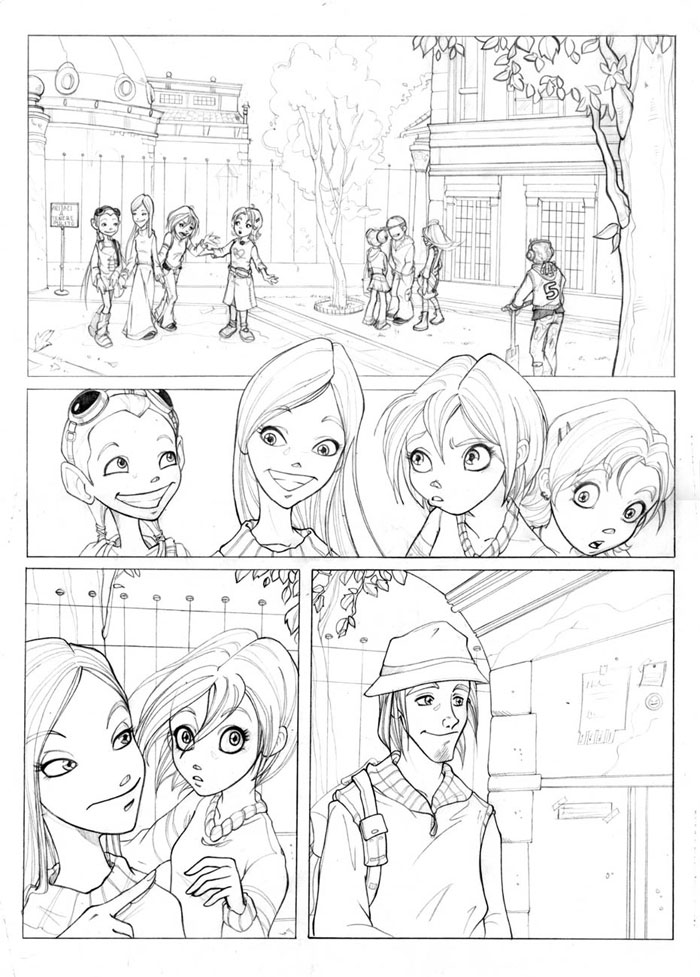 Segnalo, anche se in ritardo, una mia intervista uscita su Grazia n.5 di gennaio, rilasciata a Marìka Surace che ringrazio.
Per chi se la fosse persa trovate di seguito la scansione dell'articolo.
Tanto questo articolo quanto l'intervista al Tg1 segnalata a suo tempo, fanno seguito all'inserimento di una scheda riguardante la sottoscritta nell'annuario Young Blood 2008, talenti italiani premiati nel mondo.
I'd like to point out, though late, an interview with me by Marìka Surace on Grazia n.5 in January.
You find the scan below.
This article as well as the interview with Tg1 reported at the time, followed the insertion of my profile in Young Blood yearbook 2008, Italian talent award in the world.