Quest'estate ho lavorato alla realizzazione del volume "Il Dribbling Club" di Sergio Comisso edito da Mondadori, terzo manuale di calcio a fumetti, dopo "Magico Calcio" e "La Partita Perfetta".
Questa volta dopo aver realizzato le chine per il primo e chine e colore per il secondo, mi sono state affidate anche le matite oltre al colore.
Ecco alcune tavole a matita
I've spent last summer working on "Il Dribbling Club" by Sergio Comisso, published by Mondadori, third soccer "comics handbook", following "Magico Calcio" and "La Partita Perfetta".
After making inks for the first one and inks & colors for the second one, for this one I've made drawings and colors.
Here are some pages, pencils and colors.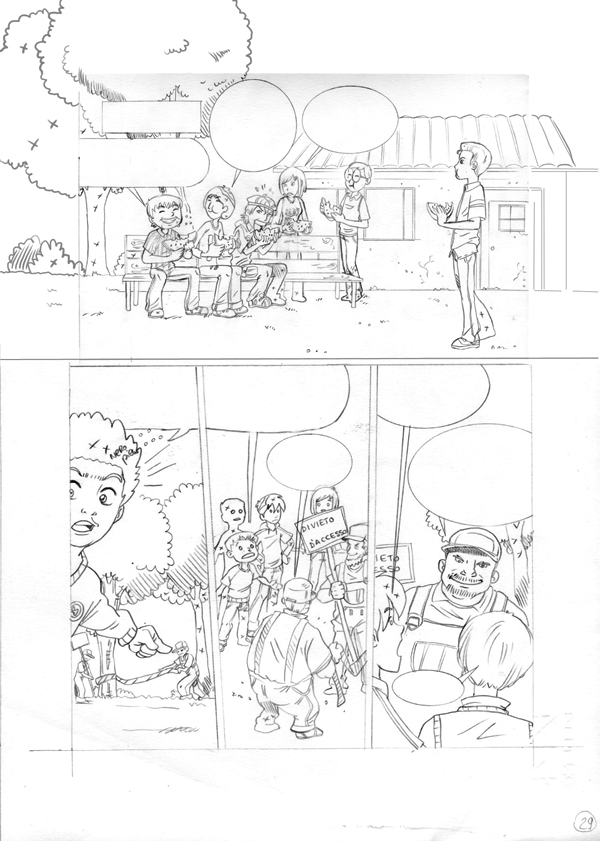 Per le figurine dei giocatori della squadra protagonista ho realizzato anche le chine, in questo caso fatte direttamente al computer.
I've made also the inks of the portraits of the players. In this case I was experimenting computer-inking, an interesting technique.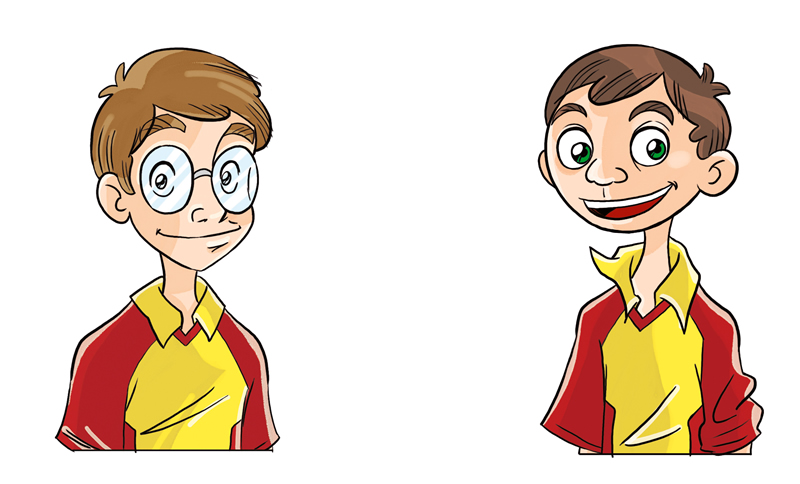 Lo trovate in tutte le librerie nella sezione libri per ragazzi.
***SPECIAL THANKS:
ringrazio Paolo Manarini per le basi colore delle tavole a fumetto e il meu amor grande Marco Valentino per le basi colore delle schede tecniche e anche perché ha passato le ultime settimane a lavorare con me fino alle 6 del mattino!
Grazie.
***SPECIAL THANKS:
Paolo Manarini for helping with colors, and meu grande amor Marco Valentino for his help with colors of the technical tables and also because he has spent some weeks working with me till 6 am!
Thanks.
Bozzetti preparatori e illustrazioni tratte dal volume Il Dribbling Club, © 2009 Arnoldo Mondadori Editore S.p.A., Milano